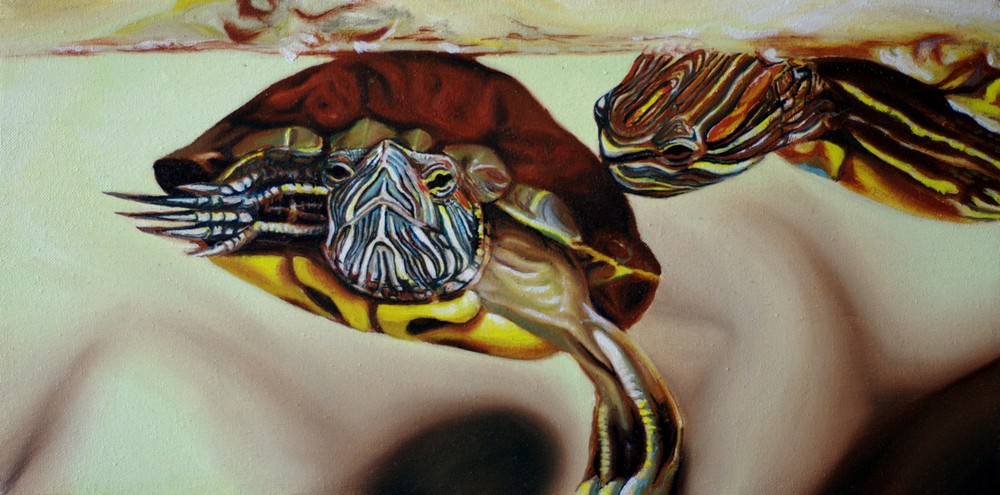 painted turtles
Taken: 2007-06-17T14:26:33Z
Uploaded: 2007-06-25T10:44:09
They're sliders actually, not painted turtles, but I couldn't resist the pun.
This was a graduation gift for my friend Masha, who got her PhD. I was only about a month late on finishing it. Done from a photo I took of her pet turtles.
Oil on canvas, 9x18 inches.
Albums
Tags