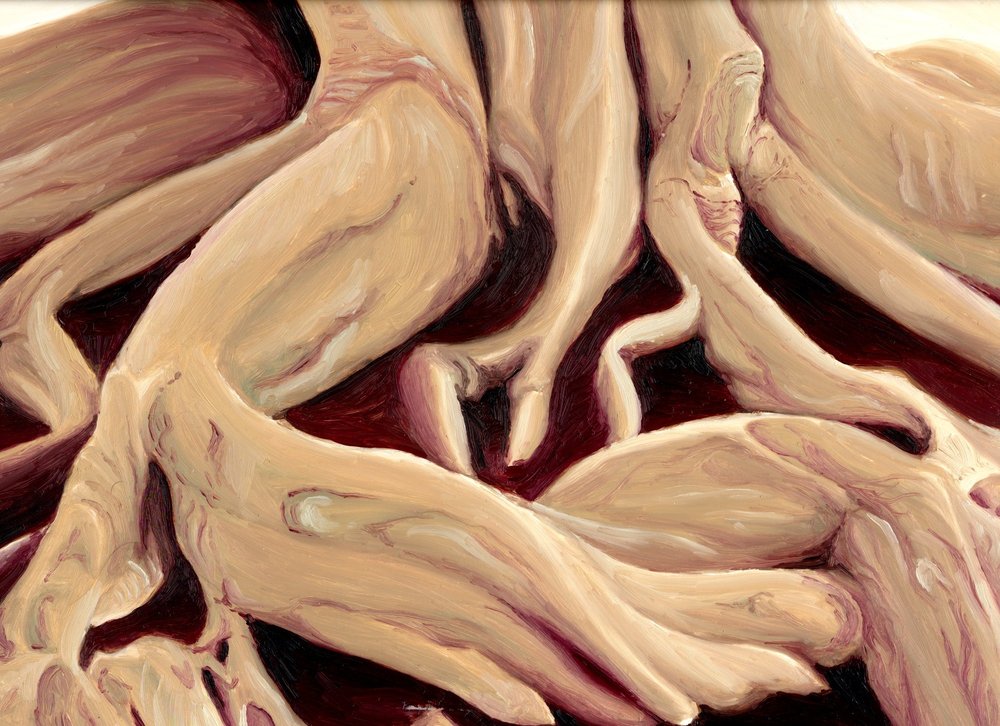 fleshtree
Taken: 2007-02-28T22:01:23Z
Uploaded: 2007-03-01T08:01:23
I had the idea of painting some twisty tree roots but painting them as flesh instead of wood.
I remembered a picture that my friend Molly had taken and conveniently put up with a CC license, so I cropped that down to use as the basic structure.
I've created a set outlining the whole process involved in making this painting.
Albums
Tags